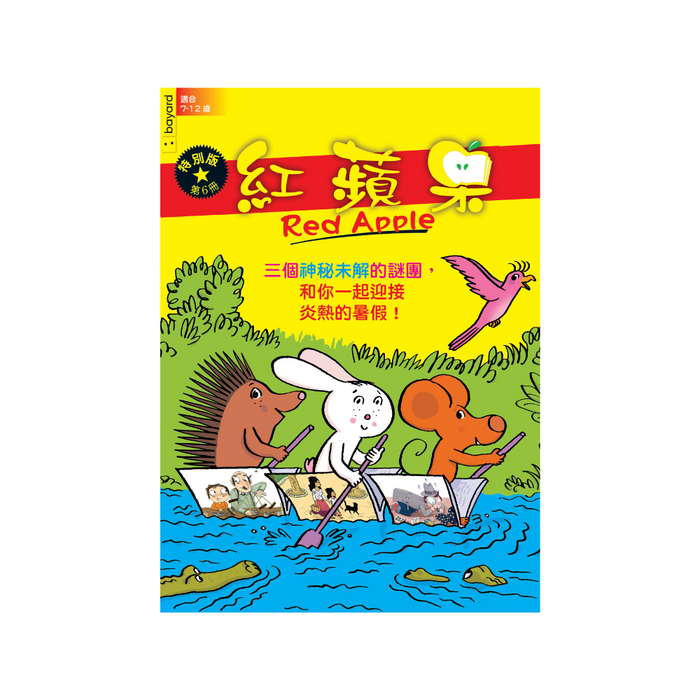 紅蘋果 RED APPLE SPECIAL (2022 SUMMER)
Red Apple Special Edition - Three Unsolved Mysteries
This special issue is purchased separately and is not one of the special issues purchased with the annual subscription.
Have you ever met any mysterious people in your life? Have some mysteries that you can't figure out? Are you curious about mysterious things? Have you ever thought about the stories behind them?
In "Three Unsolved Mysteries", explore these mysterious and fascinating mysteries with Red Apple, and read the untold stories!
Highlights include: Grandpa's Secret, Detective Assen and the Mystery of Chaos, Magnifying Glass Family Fun..."Three Mysteries and Unsolved Mysteries" brings you a different summer vacation!
Since the first magazine was published in 1978, "Red Apple" has been serving as a bridge between different the early and medium reading level, and at the same time taking care of the psychology and knowledge needs of young readers, to nurture children's love in reading!
Would you like to receive Three Unsolved Mysteries this summer? Buy it now!