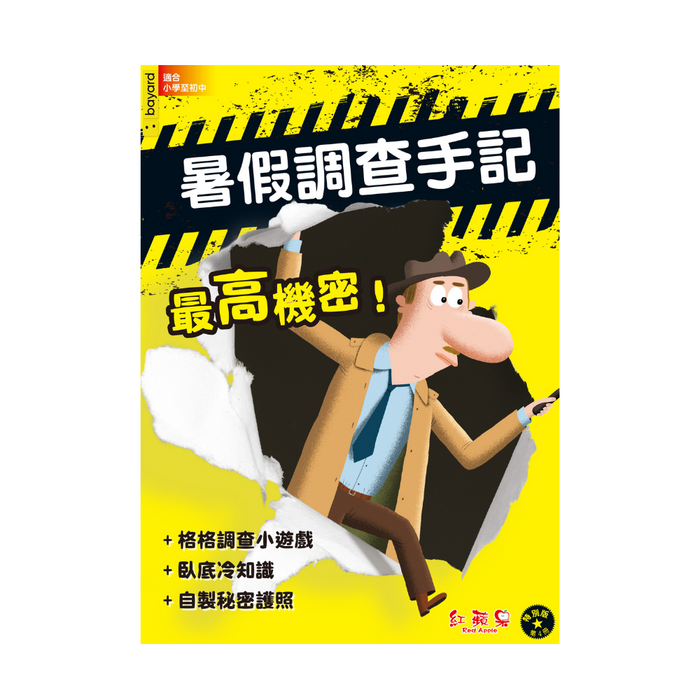 紅蘋果 RED APPLE SPECIAL (2021 SUMMER)
Red Apple Special Edition – Summer Holiday Investigation Notes
This special issue is a standalone purchase and will not be part of the special issues purchased together with the annual subscription.
Have you ever heard of James Bonds, bees with bomb-seeking abilities, or ancient manuscripts that are impossible to decode? Take look inside "Summer Vacation Investigation Notes" and discover the puzzle-solving secrets of detectives and undercover agents, brought to you by Red Apple.
What's inside:
Three fantastic illustrated detective novels
Trivia about detectives and undercover agents
Investigation games
"Summer Vacation Investigation Notes" will make this Summer a special one!
Red Apple is the perfect bridge between picture books and novels. It has been a great success with kids, families, and schools for more than 40 years!
Want to receive "Summer Vacation Investigation Notes" this summer?
Available now!