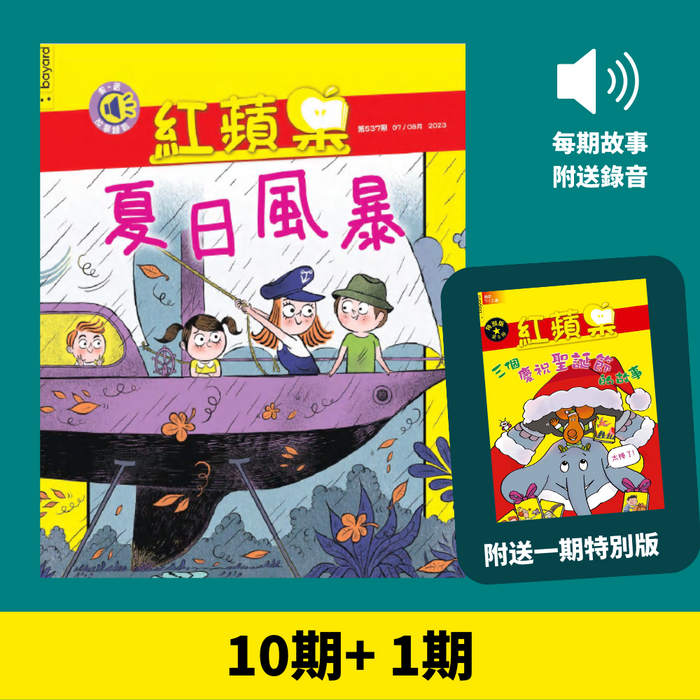 紅蘋果 Red Apple: Ages 6-10 ( 10 regular + 1 special issues )
6 to 10 years old is the stage of entering independent reading. After the child enters elementary school, his studies are getting more and more busy. Parents should seize the opportunity to cultivate children's reading habits, gradually guide children to read independently, and transition from images to text-based reading, which can greatly improve children's reading comprehension ability.
Enlarging the vocabulary, thereby broadening the reading level of children and stimulating children's motivation to read, will help them learn better and faster, lay a solid foundation for deepening reading, and open up interest in continuous reading. "Red Apple" is suitable for children aged 6 to 10 to develop independent reading habits. It provides interesting stories, comics, puzzles, brain games, etc., with bilingual story recordings in Cantonese and Mandarin, to stimulate children's interest in words, start to master reading skills, and help Children progress to independent reading.