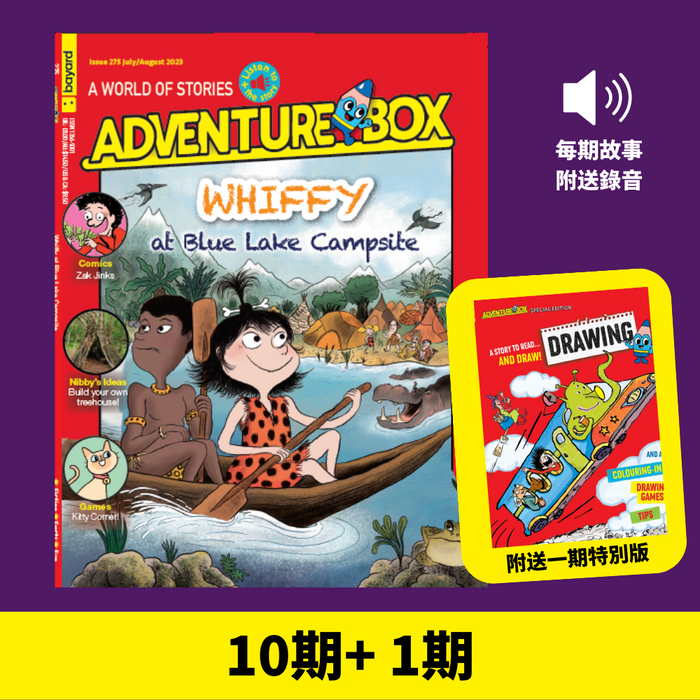 AdventureBox: Ages 6-10 (10 regular + 1 special issues)
Helping children establish independent reading habits is the focus of training during the period from 6 to 10 years old. After entering Primary One, children will be exposed to more and more words, so starting at the age of 6, parents should gradually help children transition from image to text reading, and to read fluently on their own, so that children will not lose confidence in reading. Parents can start with topics that their children are interested in, and arouse their children's motivation to read actively. As a result, children can greatly increase their reading literacy, fluency, and learn more knowledge.
Good reading habits. "AdventureBox" is specially created for children aged 6 to 10. The proportion of illustrations and text in the story is half and half, and the creators share the creation process and record the story to enhance the fun of reading text and build children's confidence and comprehension ability in reading English stories .