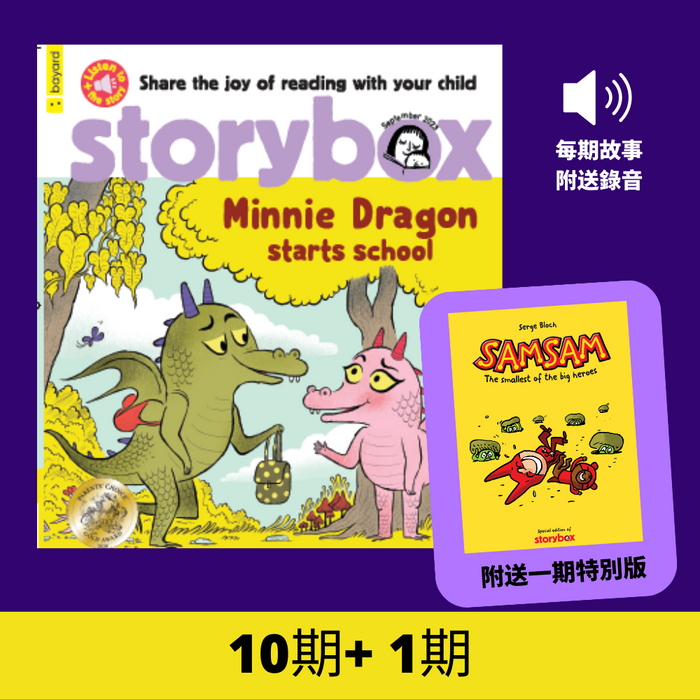 StoryBox: Ages 3-8 (10 regular + 1 special issues)
3 to 8 years old is an important stage for children to establish interest in reading. The earlier you start parent-child reading together, the more important it is for children to establish good reading habits. When parents tell stories, they lead their children into interesting stories, so that children will unconsciously arouse their interest in reading. In addition, the interaction during parent-child reading, such as role imitation, singing and playing games together, can enhance the parent-child relationship.
Children will gradually become familiar with sounds, single words, and even short sentences, enrich their vocabulary, and lay a solid foundation for their listening and comprehension skills. "Storybox" is one of the best books for English enlightenment for children aged 3 to 8! Special stories with short sentences and beautiful pictures can dispel fear for children who are new to English; they are accompanied by English story recordings to help develop children's sense of English; small games and comics are added to help build interest and confidence in reading English.